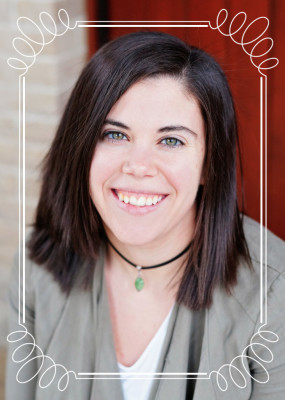 Nicole Melleby

Hi all! Thanks for coming to check out my wishlist. This is my first year mentoring for Pitchwars--so let me quickly tell you a bit about myself!

I write LGBTQ contemporary MG, and my debut, HURRICANE SEASON, will be out from Algonquin Young Readers in May 2019! (You can add it on Goodreads here. ) My second book contracted with Algonquin will be out in 2020. My work is represented by the wonderful Jim McCarthy at Dystel, Goderich, & Bourret.
I teach English and Literature at a few local Jersey universities, and I received my MFA in Creative Writing from Fairleigh Dickinson University--where I found mentors and a community that I wouldn't trade for the world. Having people by my side throughout the process has made it feel a little less lonely, which is exactly why I decided to apply to be a mentor for Pitchwars in the first place. I'd love to help someone the same way my mentors and friends supported me throughout my journey, because I would have been oh so very lost without them.

I'm happy to answer any of your questions on Twitter. But enough about me, you're here for my wishlist!

What I'm Looking For:

Contemporary Middle Grade with a strong voice, and where the heart of the story lies with the characters. I'm also particularly interested in stories that are on the more quiet/literary side of things. Throughout my journey, I worried a lot that my stories weren't "high concept" enough, but the people who believed in my work and the stories I was trying to tell helped prove to me that this wasn't the case, and these are the types of stories that I would like to champion.
I'm particularly looking for stories about LGBTQ+ characters--particularly queer girls. I would love to see the SIMON VS. THE HOMOSAPIENS AGENDA of middle grade. While I would love to champion an LGBTQ+ #ownvoices writer, I want to make it very clear that I would not try and force any of my potential mentees to disclose anything about their identity that they are not yet comfortable with. Throughout my writing journey, I learned to slowly find confidence in my writing as a queer individual, and I know how hard that process can be. 
I'm also on the look out for middle grade novels that explore mental illness--such as books like SOME KIND OF HAPPINESS and THE SCIENCE OF BREAKABLE THINGS. I think that these topics are important--and I don't shy away from darker, more serious themes just because a book is geared towards a younger audience. I firmly believe that kids deal with tough topics in their lives, and that should be reflected in the things they read--regardless if some may think it is "too adult" for them to handle. I don't think there is much out there that kids "can't handle"--especially when they are most likely experiencing these things in real life already.

I love family stories. I'm a huge soap opera fan (take from that what you will) and my favorite thing about soaps are the intricate history and woven relationships between family members.

I'm also a huge comic nerd, and while I'm really looking for contemporary middle grade, I'm not one to shy away from something comic related. I'm also interested in graphic novels--though keep in mind I'm a shit artist, and will mostly be able to help with the story aspect of anything involving comic-esque art.

I'm absolutely open to historical fiction--particularly diverse historical stories and LGBTQ+ characters in historical fiction.

What I'm NOT looking for:

-Fantasy
-Sci-fi
-Animal POVs
-Pro-Trump (GTF Outta here)
-Paranormal
-Novels in Verse